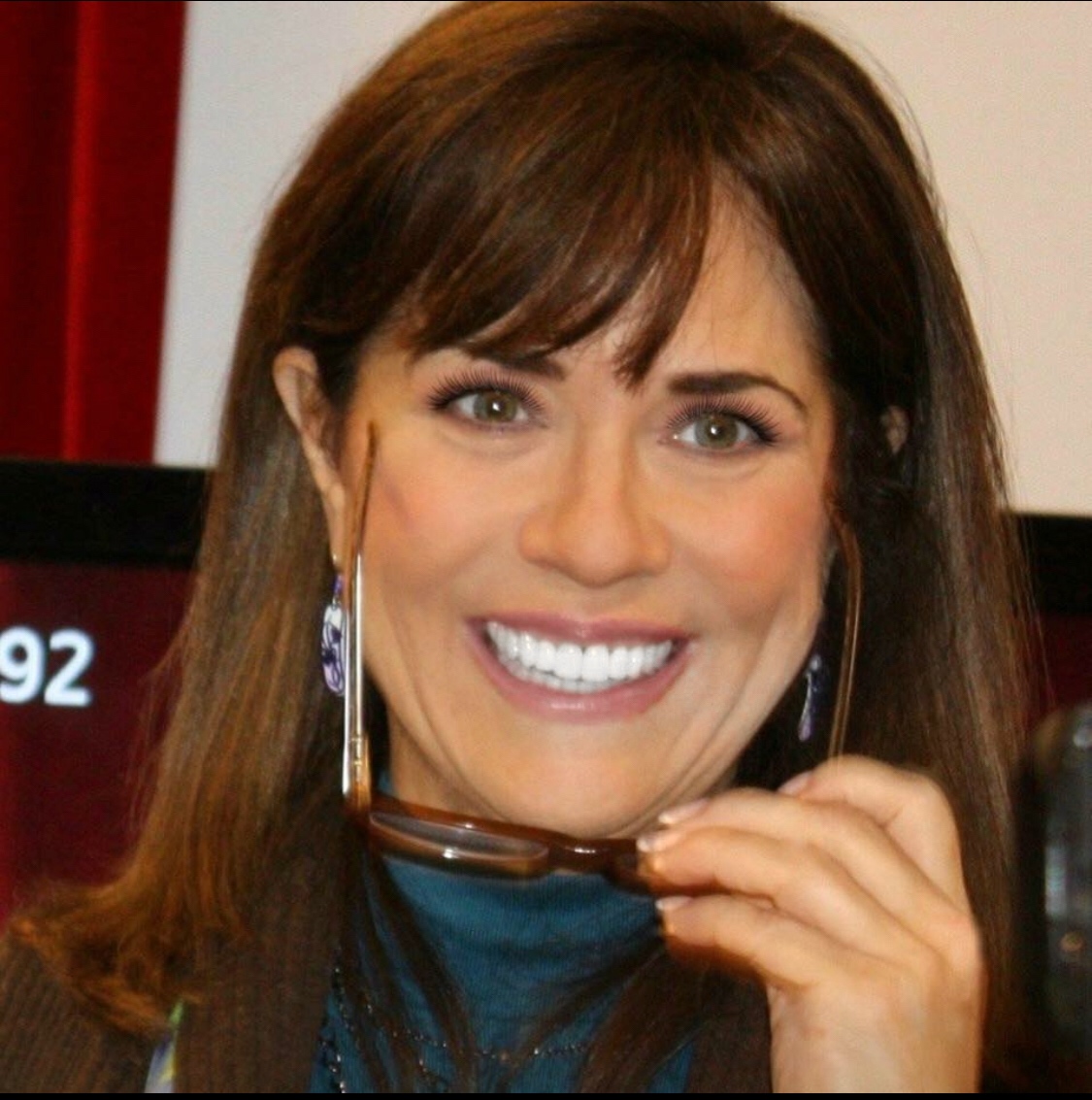 Work with Your SitCom And Drama Coach to
create compelling characters, crush your acting choices, & cash in on more film, TV, & theatre gigs!
Comedy & Drama Coaching.
PRIVATE COMEDY & DRAMA COACHING
Audition Technique, Basic/Advanced Acting Skills, On-Camera Training, Business Tasks, etc.
In NYC, NJ, or Online (Facetime, Skype, Zoom)
CRUSH YOUR AUDITION STRATEGY SESSION
Get empowered with energizing audition tips
& script analysis goodies during
a free 45-minute, online session!
For actors 18 years and older,
or with a parent present during the session.
Adult & Child Actors
Northern New Jersey, Near Montclair
Your SitCom And Drama Coach - Maggie Reed's Comedy Reel 2019
Have questions or comments? Use the form below &
a prompt reply will be on its way to you soon.
Text or call 929-224-4514
Your SitCom And Drama Coach
Maggie Reed
Empowering actors with creative acting techniques
so their auditions & bookings stand out from the crowd,
without fear, frustration, or flailing about.
Maggie's clients have booked major TV and films gigs such as Mrs. Fletcher, Miracle Workers, High Maintenance, Manifest, SMILF, FBI, Crashing, Too Old To Die Young, Daredevil, The Good Cop, plus, Homeland, Louie, The Blacklist, Elementary, Madame Secretary, Girls, Blue Bloods, Orange is the New Black, Quantico, Unbreakable Kimmy Schmidt, Taken, Bull, Mildred Pierce, Law & Order: SVU, Younger, Fantastic Four, Divergent, The Wolf of Wall Street, Blue Jasmine, Patriots Day, Whiplash, and many more.
glowing reviews For
YOUR SITCOM aND DRAMA COACH - MAGGIE REED
Fiona Choi, The Family Law
We're now shooting Season 2 of The Family Law. Inspired by your teachings, I've been employing your SitCom techniques like Patterns of 3, Plosive Sounds, Moment Before, & Operative Words. Thank you so much for your fun class and encouragement.
Fiona Choi, nominated for Australia's Emmy's - the 2016 AACTA Award - for Best Performance in a TV Comedy!
Well I went in there and I rocked it! I feel really good about the audition. It felt great and for the first time I realized 'that's how you do it!' Thank you so much for your help. It's made me realize that in the past I've not really been sure what work I should do for an audition so just faffed around learning the lines without getting really detailed. Now I know the specifics of the work I can do and it makes me feel so much more in control. Even if I'm not right for this part for whatever reason I'm satisfied that I did a good audition for and made a good impression on them.
So once again you rock! Thanks! Claire Warden, Drama Desk Winner - High Maintenance, Mrs. Fletcher
Shantala Surya, Sherry's Kitchen
Brilliant coach who cracks your underbelly and gets your best performance... Rocked the comedy and multi cam... Also amazing for the drama stuff... Must book for network audition prep.
Thank you soooo much, Maggie! You give brilliant notes and really know how to get the most out of the comedy in the scene! Had so much fun! My manager also sent back the note 'Really great work!' So fingers and toes crossed...
Liz Samuel - MOMtress, The Week Of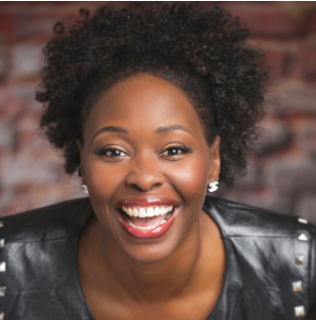 Sheilah Smiley, Comedy Central
To any actor, dramatic or comedic and to comedians if you wanna be more truthful, authentic, funny and technically on target on a real film or television set than do yourself a favor and study with the phenomenal Maggie Reed, the onset coach with the best approach. Don't believe me? Well, when you see me in my own sitcom, you will. But, you don't have to wait for that!
Sheilah Smiley - StandUp Comedian, Dine with the Devil
I cannot say enough great things about Maggie and her sitcom class. First, she is an expert in this field. She's worked for years on a variety of shows and knows the biz inside and out. Second, she not only gives you tools for script prep but also a vocabulary to work on set once you land the job. She's so fun and passionate about her work. Halfway through the class, I booked a comedy and applied so many of her lessons to my role. Sarah Nedwek - StandUp Comedian, Love and Communication
Trey Gerrald, Orange is The New Black
I wanted to say thank you for your class. It was your "at least 1 audition a week" assignment that pushed me to audition for Steven Tylor O'Connor, which led me to the NBC pilot, which got me a manager and now this role on OITNB. I'm very thankful for your class and guidance. Here is a very deep, heartfelt, Thank You, Maggie. You mean the world to me. None of this was a possibility when I first walked in your class. Thank you.
Trey Gerald - You're The Worst, Orange is the New Black, Unbreakable Kimmy Schmidt
Kristin Cantwell, The Path
I'd been wanting to take Maggie's class for a couple years and finally made it happen. I have a pretty strong comedy background but had never worked with multiple cameras/blocking for multiple cameras. Maggie knows everything about playing for the camera and I feel I left class with a lot of great information to work better on camera and especially on-camera comedy. It was great to learn from a working actor who has been on sitcoms and knows her stuff.
Kristin Cantwell - The Path, The Shorts Show
Nigel Barber, Mission Impossible: RN
Our industry is all about people. Maggie Reed is, without question, all about supporting our industry and the people in it. I highly recommend 'Coach Maggie'.
Nigel Barber - Mission Impossible: Rogue Nation, Spectre, Capsule, Mad to Be Normal.
Shawlini Manjunath-Holbrook, Louie
I just coached with Maggie for a pilot audition and totally killed it largely due to her guidance! Maggie can break down a script and scene like no other and coaching with her is fast and effective. I felt like she helped me make choices and come up with ideas that really worked for the scene, but more importantly for me personally as an actor. Next time you have an audition, definitely make sure to coach with Maggie!
Shawlini Manjunath-Holbrook - Crashing, Falling Water
Jay Santiago, New Amsterdam
Thank you a Million no, a Billion!!! It's all just sinking in… all the Zip-Zap emotions of Nick … I was having fun reviewing and saying my lines on the subway. The passengers were looking at me trying to figure out what I was saying…lol. I will have fun with this tomorrow at my audition for The Jim Gaffigan Show.
Jay Santiago - Ghost Writer, The Purge, Black Monday
Christine Verleny, Downward Dog
-- Maggie Reed's Sitcom class is a master class in comedy, but it is just the tip of the iceberg. Maggie breaks everything down and makes it learn-able and FUN! She is passionate about sharing all the knowledge she has acquired from being a BOOKING actor. Most importantly for me, she is a working actor, like her students. She is a partner in learning. The best kind of teacher there is. I cannot recommend her more highly. 5 stars (out of 5).
Christine Verleny - Kill Al, Downward Dog
The One-Day
TV/Film
Comedy Audition Intensive
TBA
11:30am - 4:30pm
RIPLEY-GRIER STUDIOS
520 8th Avenue
(between 36th and 37th Sts.)
NYC, NY 10018
Limited to 12 students
The day starts with short comedy scene cold readings and script analysis tools. The afternoon will also be on-camera with longer comedy scenes of your choosing. Or Maggie can assign a scene to you if you sign-up by June 10th.
Questions? Email YourSitComCoach@gmail.com or call/text 929-224-4514
The On-Camera Comedy Workshop
Master Your On-Camera Comedy Confidence
in SitComs, TV Comedies, & Comedy Films!
In this unique-to-NYC, 4-week On-Camera Comedy Scene Work Workshop you'll work toward mastering
The Comedic Components
Multi-Camera & Single Camera Blocking
Detailed Comedy Script Analysis & Physical Comedy
For actors who've taken the 4-Week On-Camera Comedy Workshop. Other experienced actors admitted after an interview with Maggie Reed. Email Info@YourSitComCoach.com to schedule your interview.
Every session will include memorized scene work with single-camera comedies &/or multi-camera SitCom scripts.
The Acting & Script Analysis Techniques learned in this course are applicable to
single-camera TV shows, films, multi-camera SitComs, theatre, & other media platforms.
TBA
7pm - 10pm ENVISION STUDIOS
60 Madison Ave. Suite 601
NYC, NY 10010
$450
$395 for Maggie's clients/students & Union members
Limited to 10 Students