Fun day on location in upstate NY with Billy Porter. Watch me Here as Patti Lupone's curler-headed neighbor on Ryan Murphy's POSE on FX. Episode 207 - "Blow".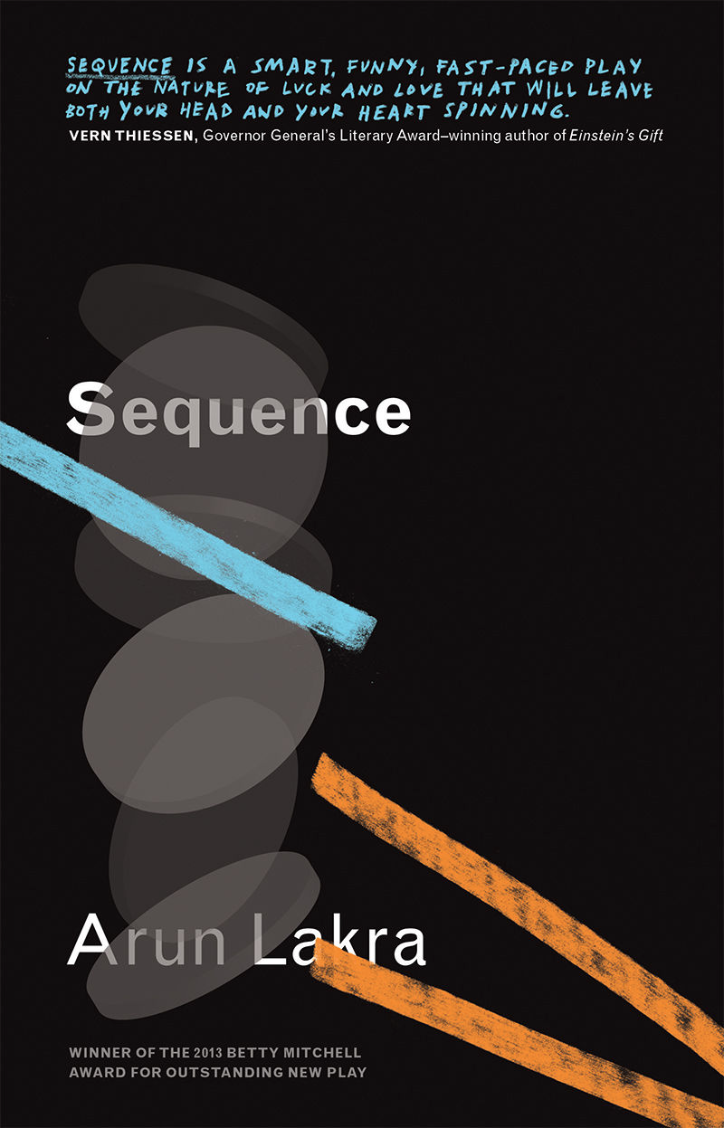 Had the most enlivening time of my career starring as genetics professor Dr. Guzman in this edge-of-your-seat science thriller at The Adirondack Theatre Festival. 80 minutes, on stage the entire time, it was thrilling, challenging, and exciting to be spouting all kinds of scientific jargon, while climbing up and down ladders and back-and-forth across the stage, with more props than I'd ever used in any production. So proud to have been a part of this phenomenal play.
July 2019
Directed by Marshall Pailet
2017
The Americans - 3-episode recurring role on the final season of this iconic FX Network show. Airs Spring 2018.

ABC TV's Deception, starring Jack Cutmore-Scott & Ilfenesh Hadera. I'll be seen in the role of the grieving, yet hopeful, widow on the new TV show. The episode is called Divination. Airs Winter 2018.

NBC's Hidden America with Jonah Ray - Nashville - guest starring role, playing a saucy plantation owner with Lindsey Ginter as my husband, directed by Paul Bonanno. Now on the VRV site vrv.co/HiddenAmerica, Season 2/Episode 5/Nashville.

The Next Big Thing playing the exasperated mom to Paul Castro, Jr.(& his friends) in his TV pilot, produced by Aly Miller.

Puppets premieres at The Hoboken International Film Festival, the quirky comedy, playing the German psychotherapist wife to Marty Kove's equally kooky character.

Reunion by Ruya Koman, the Chelsea Film Festival, NYC premiere, also starring Judith Roberts & James Meneses.

Terrifier by Damien Leone made its London premiere at FrightFest's annual Shocktoberfest on Haymarket.

Awkwardly by Nikki Coble. I directed 2 episodes & acted in 2 other episodes of this funny new webseries. Premieres in 2018.

Aperture by Luke Winter, as Luke's tough-talking photography teacher. Premieres in 2018.

Castle Hill, a semi-autobiographical play by Robert Clohessy, as his wife (mother), with his real-life sons, Byron & Myles playing our sons.

Thousand Pines, an intense drama by Matthew Greene, directed by Austin Pendleton. A fascinating 3-act play about children, guns, & schools, with each of the actors portraying 3 roles in each of the three families involved in the tragedy. Produced by Mark Lamos at The Westport Country Playhouse.

Mo Nu Va by David Rosfeld, as the social worker at a health clinic during the 1990's Navajo Nation.
2016
Two Feature Films, One Play, Two Pilots, One Guest-Starring Role, One Recurring Guest Starring Role, and Leading Roles in a Podcast Play & Two Short Films. (Plus, my directorial debut of a top-secret episodic webseries. So top-secret, it can't even be listed here yet. Stay tuned.)
GOING PLACES Feature film comedy written & directed by John Turturro. I play the Doctor's Wife (Tim Blake Nelson, as my husband), with Bobby Cannavale & John Turturro. Feb. 2017 release.

CENTRAL PARK DARK Feature film thriller written & directed by Cybil Lake. Leading role as Tom Sizemore's wife. Starring Cybil Lake.

GREGORIAN Play written by Matthew Greene. Directed by Jessica Dermody. Playing the 1930's Academy Award-winning screenwriter #FrancesMarion.

UNDOCUMENTED Comedy TV pilot by Laura Bray. Directed by David de Lautour. Playing the leading role of an undocumented immigrant's lawyer.

PUPPETS Comedy TV pilot by Ken Del Vecchio. Directed by Dylan Bank. Starring with Martin Kove as my husband, Buddy Fitzpatrick, and Julie McCullough.

SCISSR Webseries by Lauren Augarten. Directed by Stephanie Begg. Recurring Guest Star as Lauren's character, Aviva's, mom, Alice. Josh Lewis as my husband & Michael Werner as my brother.

REUNION Quirky dramatic film written & directed by Rüya Koman. Starring with Judith Roberts and James Meneses. Christhian Andrews - DP.

FAR FROM THE TREE by Natalie Roy. Directed by Jenna Pace. Starring with Natalie Roy as mother and daughter.

LIMITLESS Quirky CBS dramedy written by co-executive producer Taylor Elmore. Directed by Academy Award-winner Peter Werner.

NINETY DEGREES OF SEPARATION Comedy Play Podcast By David Gaspari. "Amy's Horse" podcasts produced and directed by Christopher Flockton.
2015
One play - 3 Theatres
The 2015 Regional Theatre Tony Award-Winning Cleveland Play House, Geva Theatre Center, and The Cape Playhouse Cape Playhouse. Casting Director Paul Fouquet, Director Bruce Jordan, Artistic Director LauraKepley, and Artistic Director Mark Cuddy for the role of 'Masha" in The Tony Awards-winning play by #ChristopherDurang, "Vanya and Sonia and Masha and Spike."
Eight Films
Josh by Federico Spiazzi. Produced by Jorge Alfaro. Also with Jordan Lage.

Written in Stone Written & directed by Chris Eadicicco, produced by and starring Katie Maguire Edri and Catherine Callahan Blanchard.

The Amazing Ray Written & directed by Isaac Chehebar, written by Esther Chehebar, produced by Rob Margolies and Jennifer Sciarra, cast by Donna Grossman Bernstein. Starring Josh Mostel. Margaret Reed as Amazing Ray's (Josh Mostel) wife. Featuring Cathy Moriarty.

White Privilege Frankenstein Created by & starring Chris Carfizzi. Directed by Ken Dashow.

The Days of Wine and Roses Directed by Christhian Cristhian Andrews. Starring Rüya Koman.

By The Dashboard Light Written and directed by Joe Ronca. Screenplay by Sienna Golden Malik. Starring Keith Chandler. Margaret Reed as his erotic-Jeopardy aficionado mother.

Confabulation Written and directed by Hugh Scully. Starring Margaret Reed as the lovelorn wife in a nebulous triangle.

Terrifier Written, directed, and Special FX by #DamienLeone. Produced by Phil Falcone. Cast by Katie Maguire Edri. With "Art the Clown."
And many blessings and thanks to my agents at PARADIGM, Doug Kesten and Stacye Mayer; my agents Meg Pantera and Katie Murphy, at PANTERA/MURPHY, THE AGENCY; my voiceover agents at ACCESS TALENT, Chas Cowing, Linda Weaver, and Melissa Johnson; and my SouthEastern agent Lu Anne Bernier at Monarch Talent, as well as my manager, Brandon Adam Cohen of BAC Talent. All of whom can be contacted when you click on this page.
Is it Maggie or Margaret?
My professional name is Margaret Reed, but everybody, post-Cornell University days, calls me Maggie. I grew up in the farm country of John Steinbeck's hometown Salinas, California (look on the back of your bags of lettuce.)
Catching the acting bug in the 7th grade as Juliet in Romeo and Juliet, I then went on to play leading roles in Camelot, Gypsy, The Fantasticks, Winnie-the-Pooh, Cactus Flower, A Funny Thing Happened on the Way to the Forum, and many other musicals and straight plays, including one of John Steinbeck's few plays, Burning Bright, in the basement of the house where he grew up.
Graduating with a Bachelor of Arts in Theatre Arts from The University of California at Santa Cruz led to my Masters of Arts in Acting (Professional Actor Training Program) from Cornell University.
OFF-BROADWAY, I played Academy Award-winning screenwriter (the first female Oscar winner) Frances Marion in Matthew Greene's play about the Armenian Genocide, Gregorian, directed by Jessica Dermody and most recently appeared in the poignant and funny new play by Aly Miller called Bolt From The Blue directed by Paul Castro Jr. One of the more memorable experiences for me was as Vivien Leigh and Joan Plowright in Austin Pendleton's Orson's Shadow at the Barrow Street Theatre, directed by the award-winning director David Cromer. For Dinner With Friends, I was named Best Featured Actress by the NJ press. While on "hiatus" during my many years as Shannon O'Hara McKechnie on As the World Turns I won the DramaLogue Award for Other People's Money with Kevin Conway. I was Broadway-bound in Neil Simon's Jake's Women after touring the U.S. with John Houseman's prestigious classical troupe, The Acting Company. Keith Reddin's Black Snow, Misconduct Allowed, Quiet on the Set, and the Off-Broadway production of The Beckett Plays- Catastrophe directed by Alan Schneider.
REGIONAL THEATRE credits include starring as genetics professor and stem-cell researcher Dr. Guzman in the award-winning Sequence by the Arun Lakra, directed by the multi-talented Marshall Pailet at The 2019 Adirondack Theatre Festival, as Masha in Vanya and Sonia and Masha and Spike at The Cleveland Play House, GEVA, and The Cape Playhouse and as Masha in Three Sisters, Kate-The Taming of the Shrew, Olivia -Twelfth Night, Ann-All My Sons, Luisa-The Fantasticks, Louise-Gypsy, etc. (Check out my resume for more.)
TELEVISION Catch me as Patti Lupone's curler-ed-up neighbor on Ryan Murphy's FX TV series POSE SEason 2 episode 7 entitled Blow. My 2018 TV season began as a grieving, but hopeful, widow in the new ABC dramedy, Deception. and ended with the recurring role of American S.T.A.R.T. negotiator on The Americans. Those 5 episodes will aired on FX in the Spring of 2018, directed by Executive Producer, Chris Long, Dan Attias, and Roxann Dawson.
In addition to my long-running role as Shannon O'Hara McKechnie on As the World Turns, I recently played a randy plantation owner on NBC's Seeso in Hidden America with Jonah Ray - Nashville. TV pilots/webseries include roles as director and actor in Nikki Coble's award-winning series Awkwardly, as an immigration lawyer in Laura Bray's Undocumented and as a zany German psychoanalyst in Puppets. I also guest starred on the quirky CBS drama, Limitless. I've also played the recurring role of Felicia Chatham on Law and Order:SVU and have been seen on all the other Law and Order shows, as well as Seinfeld, Star Trek TNG, Spin City, The Young Riders, Empty Nest, The Golden Girls, Blossom, Knots Landing among others.
FILMS include the upcoming 2020 comedy, The Jesus Rolls, written and directed by John Turturro as Tim Blake Nelson's wife in a scene with Tim, John Turturro and Bobby Cannavale, indie films with up-and-coming stars Jack Kilmer in Jono Seneff's Dig and Maren Lord in Kevin Alexander's Boys And Toys, while also recently starring in Aidan Weaver's She Follows Close Behind and as Tom Sizemore's psycholanalyst wife in Cybil Lake's thriller Central Park Dark. Other recent films are as the confused mother/daughter in Rüya Koman's Reunion, as the love-triangle wife in Hugh Scully's Confabulation, and as Josh Mostel's wife in Isaac Chehebar's The Amazing Ray produced by Rob Margolies. Other films include Christina, Dress Rehearsal, Shelter Island, IMAX: The Journey Within, Quicksand, and The Eiger Sanction.
MY VOICE is heard on national TV and radio commercials, audiobooks, narrations, looping, the video game Saint's Row 2 and Dora the Explorer.
TEACHING & COACHING ACTORS, I specialize in teaching Comedy, Multi-Camera Sitcom, and Soap Opera technique. I recently returned from Seattle's Playhouse Northwest where I taught my Master Class - Acting in SitComs and Comedies. I've also taught at The Actors Green Room, Stonestreet Studios/NYU, US Performing Arts Camp, Smith College, Weist-Barron, and The New York Film Academy, NY Conservatory for Dramatic Arts, the University of New Mexico, and Cornell University. Through my company, Your SitCom And DramaCoach, I offer One-Day and 4-Week On-Camera Comedy/SitCom Workshops and private Comedy & Drama Coaching in person in Manhattan, NY, NJ, or internationally online.. To learn more, click on this link.